The General Library fully functioning from the year 1983.The Library have a Collection of about 22324 books,1300 reference Books,5 newspapers, Magazines, KCHR books, Gift books. General library is Partially Automated with the Library Software Libsoft. The Users can access the collection through OPAC, WEB OPAC. Our college follows a Centralized library System. Book which is required for immediate reference is also available in the Department libraries.
---
                           "The only thing that you  absolutely have to know, is the location of the Library".
– Albert Einstein
---
Objectives
To support and promote the use of rich and diverse collection among the users
To preserve and house the collection for Posterity
To enhance and support the academic environment by providing seamless access to information
---

  Library Time:  9.30 A.M to 4.30 P.M (On all working days)

---

| | |
| --- | --- |
| Library Staff |  details |
| Librarian: | MAYALEKSHMI S (MLIS) |
| Attender: | MARYSOBHA |

---
Library Advisory Committee
Chairman: Dr. Jolly Bose (Principal)
Secretary: Mayalekshmi S (Librarian)
Members:
Dr. Mini Babu (HOD, Department of English)
Dr. Gopakumar. G. (HOD, Department of Hindi)
Dr. Sunilkumar. K. (HOD, Department of Mathematics)
Dr. Sreevidya. P. V. (HOD, Department of Commerce)
Dr. Reshmi Vijayan (HOD, Department of Zoology)
Student Representative: Sri. Muhammed Salih. A. (College Union Chairman)
---
Library Rules
Every Student must sign in the Gate Register which is available at the entrance of the library
All the personal belongings such as Textbooks, Note Books,Bags,etc.should be kept at the property counter
Students should have produce your own ID cards while borrowing Books
While choosing Books from the Shelves, be careful not to Misplace them
Sleeping, eating & Talking Loudly are strictly prohibited in the library
Usage of Mobile phones is not permitted inside the Library
---
Library Services
Circulation of Books
Reference service
Referral service
Email: bjmclibrary022@gmail.com
User Orientation
Web OPAC
E-Resource
New arrival Display
---
Sections of the Library
Circulation Section
Reference Section
Reading Room(Newspapers & Magazines)
Technical section
---
Loan Period of books
No. of Books allowed
Loan Period (days)
Extension (days)
B.A. /B. Sc./B. Com (for all semesters)
2
14
14
M. A. /M. Sc./M. Com
4
14
14
FACULTY/STAFF
10
30
30
Late Books will be fined Rs. 1/day
---
Library Resources
General Collections: The Library has a total collection of about 22324 Printed volumes including books and Textbooks. Books were classified according to the DDC Scheme.
Reference Collection:
Encyclopedias
Dictionaries
Handbooks
Atlas, etc.
K. C. H. R Collection: Books Published by Kerala council for Historic Research
Gift Books: Donated by Earlier Staff Students
---
Online Resources Available @ Our Library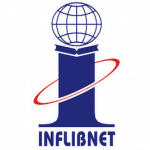 N-List (National Library and Information Services Infrastructure for Scholarly Content)
---
HOW TO SEARCH THE BOOK
By using the Following Link Users can search their books status In the Library
---
E Resources (Open access)
---
Best Library User Award
To Motivate the Students to make the efficient use of the Library and its services, the Best Library User Award has been started from 2022-23
---
Suggestion Register
Suggestion Register kept in the Library for your valuable Suggestion